Grasshopper have a range of optional accessories available to make your mowing that little bit easier.
DuraFlex™ Suspension Forks
Optional DuraFlex™ Suspension Forks absorb the impacts of rough terrain to maintain a level cut, and can be set for use with PowerVac™ collectors.
Premier Suspension Seat
Bar-Tread Low-Pressure Tyres
Optional low-pressure, high-flotation bar-tread tyres flex with the terrain for maximum traction and minimize scuffing caused by wheel spin-out. (available for 300 & 400 series. Standard on 700 & 900 series)
LED Work Lights
LED work lights provide improved visibility in low light situations.
Side Discharge Control Kit
Without leaving the seat control the discharge of the mower deck to avoid putting clippings in flower beds and on sidewalks.
Foldable Roll Over Protection (ROPS)
The Foldable ROPS can be lowered for mowing under low-hanging trees and other overhead obstacles, or for storing and transporting in enclosed trailers with low door clearance.
SpeedTrimming™ Roller Kit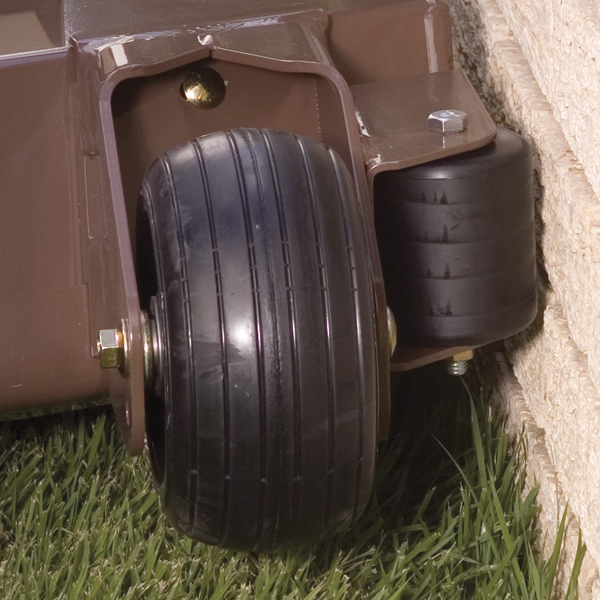 The optional SpeedTrimming™ heavy-duty, anti-scalp roller kit for 52-inch and larger DuraMax® decks speeds close trimming near buildings, fences retaining walls and other landscaping features. Kits available for both left and right sides of cutting decks.
These options are not available on all models. For more information contact us.